.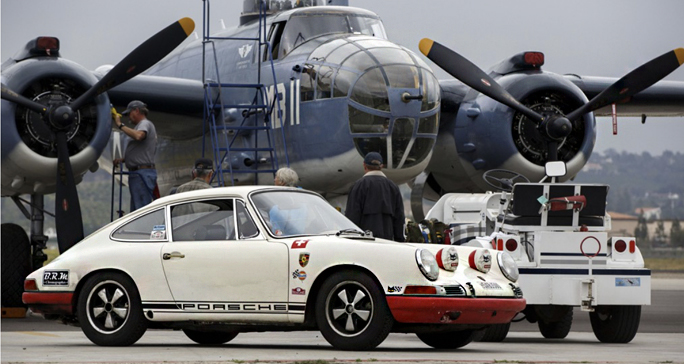 Event Location
Zuffengruppe events have always been fresh and held at unique locations. In 2022 will be no exception. We are excited to hold Zuffengruppe 5 on the airfield of the Burlington Airport in Burlington, WI. Vintage Porsches will be joined by vintage aircraft flying in from early morning through mid-afternoon.
Vintage Porsches will display in a large dedicated area along the runway where we'll be front and center to watch planes flying in and taxing into the event. There will be all the air-cooled Porsches you've come to expect at Zuffengruppe events plus vintage front-engined Porsches. Yep, we are including classic 924, 944 & 928 transaxle Porsches now. Vintage Porsches need to be pre-registered to display.
Airplane hangars line the entire area, many of which will be open displaying private collections and planes, including historic Warbirds. Our Burlington Airport partners will be giving plane rides as part of their Burlington Fly-In event.
There will be plenty of food at this event to support the drivers, pilots, and spectators, and your purchases will be supporting the fundraising efforts of two local groups. The Burlington High School Show Choir is cooking the morning pancake breakfast, and the Burlington Fire Department will be manning the lunch grill.
At this year's event, there will be a separate reserved display area for a limited number of Modern Porsche 911s, Caymans, and Boxsters that pre-register. Additionally, a limited number of spectators can pre-register for Reserved Spectator Parking to ensure the closest parking.
Come join your fellow vintage Porsche enthusiasts. Rain or shine.
Zuffengruppe 5
August 21, 2022
9:00AM to 2:00PM
Burlington Municipal Airport (KBUU) – 703 Airport Rd
Burlington, WI

Please share the event with other Porsche enthusiasts and collectors.
As always, solicitation or promoting of the sale of your car, business or services is strictly prohibited.